—-update 2 – just keep this in mind as you read and see ANYTHING in the next month
—— UPDATE —– Upon thinking a bit farther on this topic, I want to ask a pregnant question, Could this be China softening up a target (America and EUROPE) before a RED DAWN type event?  And the Deep State pushing it along so as to crash the markets and pick up the booty.
The US and Canada have Chinese scientists that have been going back and forth for years. see below –Prominent Sunni cleric says Chinese students in Qom behind coronavirus outbreak –
There are scientists here that are from China and they ARE NOT American citizens.  They are working for companies that are doing research.
UT-Austin researcher explains lab's key role in coronavirus vaccine development
We visited the University of Texas at Austin's McLellan Lab, where scientists have made a critical breakthrough toward developing a vaccine for the 2019 novel coronavirus. -from – https://www.texastribune.org/2020/03/16/video-coronavirus-vaccine-ut-austin/
Just doing a rudimentary search as to who works there, I found
https://www.mclellanlab.org/lab-members
Nianshuang Wang, Postdoctoral Scholar
Nianshuang obtained a BS in Biological Sciences from Ocean University of China in 2009. He then joined the Center for Structural Biology in Tsinghua University under Dr. Xinquan Wang's supervision. His research in Tsinghua was focused on the structural mechanism of receptor recognition by MERS-CoV. He earned a PhD in 2014 and subsequently joined the McLellan lab as a postdoc. He will continue to investigate viruses, focusing on the structural basis of viral entry mechanisms and the development of prophylactic and therapeutic interventions.
In my opinion, the idea of China doing the research here is the notion that Spy's are acceptable.  No Chinese is an individual.  They are ALL Chinese government.  They go where the GOVERNMENT of CHINA sends them.
There have been reports that UNC actually, KNOWINGLY, helped develop this virus.  I don't believe that it was purposeful.  HOWEVER, that being said, having people from ENEMY entities (countries or groups) working on sensitive things such as bio research, IS a risk.  So, why on earth would we take it? Who decided that this was a great idea?  And how much were they paid and with what?
Prominent Sunni cleric says Chinese students in Qom behind coronavirus outbreak –
Yaghoub Fazeli, Al Arabiya English
The coronavirus outbreak in Iran was caused by Chinese students studying at a religious seminary in the Shia holy city of Qom, Iran's most prominent Sunni cleric, Molavi Abdul-Hamid, said in a video published on his website Friday.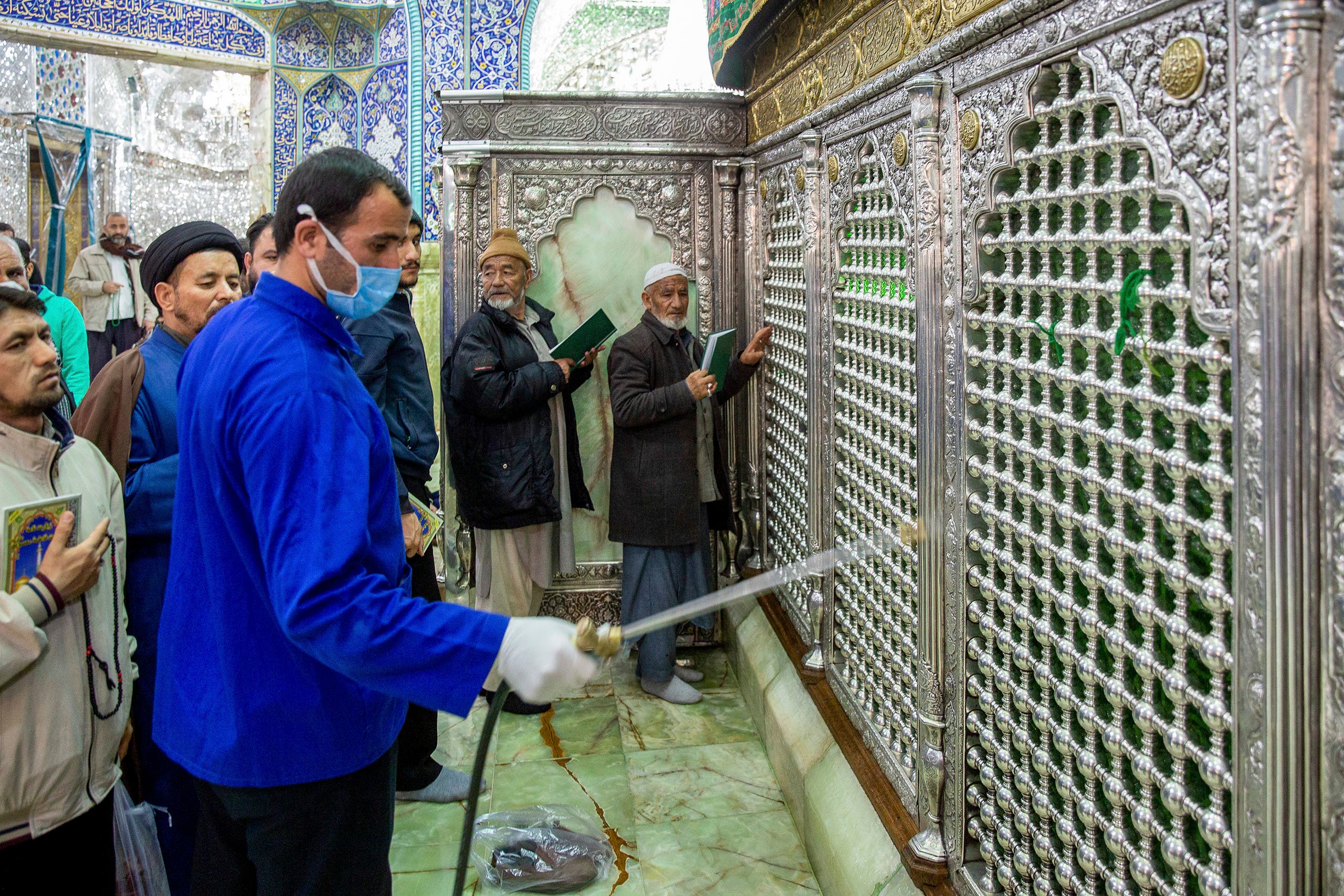 A man disinfects the shrine of Saint Masoumeh against coronavirus in the city of Qom, Iran. (AP)
from – https://english.alarabiya.net/en/News/middle-east/2020/03/16/Prominent-Sunni-cleric-says-Chinese-students-in-Qom-behind-coronavirus-outbreak.html