Surveillance cam captures 'countdown' warning just before massive blast in Nashville
December 25, 2020 | 12:15 PM ET | (Update: 3:45 PM ET)
UPDATE (3:45 PM): Due to telecommunications issues after the blast, the FAA has temporarily halted flights out of Nashville.
UPDATE (2:30 PM): A widespread AT&T outage, including a disruption of 911systems, was reported in wake of Nashville explosion.
NASHVILLE — A surveillance video posted on YouTube reports to show a massive blast that occurred in downtown Nashville this morning. Moments before the blast, an ominous voice over a loudspeaker can be heard warning people to evacuate. "If you can hear this message, evacuate now," the voice says.
During a press conference, Nashville Police Chief John Drake said early this morning, police responded to a report of shots fired in the downtown area. Upon arrival at the scene, officers heard a recorded warning coming from a parked R.V., the chief says. Drake told reporters the message warned that a bomb would denote in "15 minutes."
The chief says his officers responded by evacuating nearby buildings. Moments later, a blasted erupted from the R.V., injuring three people and damaging numerous buildings. Chief Drake said one officer was knocked off his feet during the blast. A police spokesperson says the bravery of responding officers saved lives.
Nashville police say the act was intentionally and they are pursuing all leads with the assistance of the FBI and ATF, but the perpetrator or people responsible for the blast remain unknown.
If you have information that can help solve this crime, please call: 1-800-CALLFBI (225-5324) or visit https://fbi.gov/tips.
More related is found –
Evacuate now. There is a bomb': Witness recalls chilling warning before explosion in Nashville that damaged 20 buildings, injured 3
NASHVILLE – The FBI was leading an investigation Friday into an explosion that erupted in downtown early Christmas morning, an incident that rattled residents for miles and is being called "intentional" by authorities.
© Andrew Nelles / The Tennessean Smoke rises from downtown after an explosion in the area of Second and Commerce Friday, Dec. 25, 2020 in Nashville, Tenn.
Police were responding to reports of shots fired near Second Avenue and Commerce Street before 6 a.m. when they saw a suspicious RV outside a nearby AT&T building.
more here – https://www.msn.com/en-us/news/us/explosion-in-downtown-nashville-damages-buildings-christmas-morning-visitors-evacuated/ar-BB1certW?PC=EMMX01
#ThePersistence@ScottPreslerWhy in the world would democrat Mayor John Cooper laugh after an explosion went off in his city?
NOW FOLLOW THE RECENT STORIES
Coronavirus case confirmed in AT&T Tower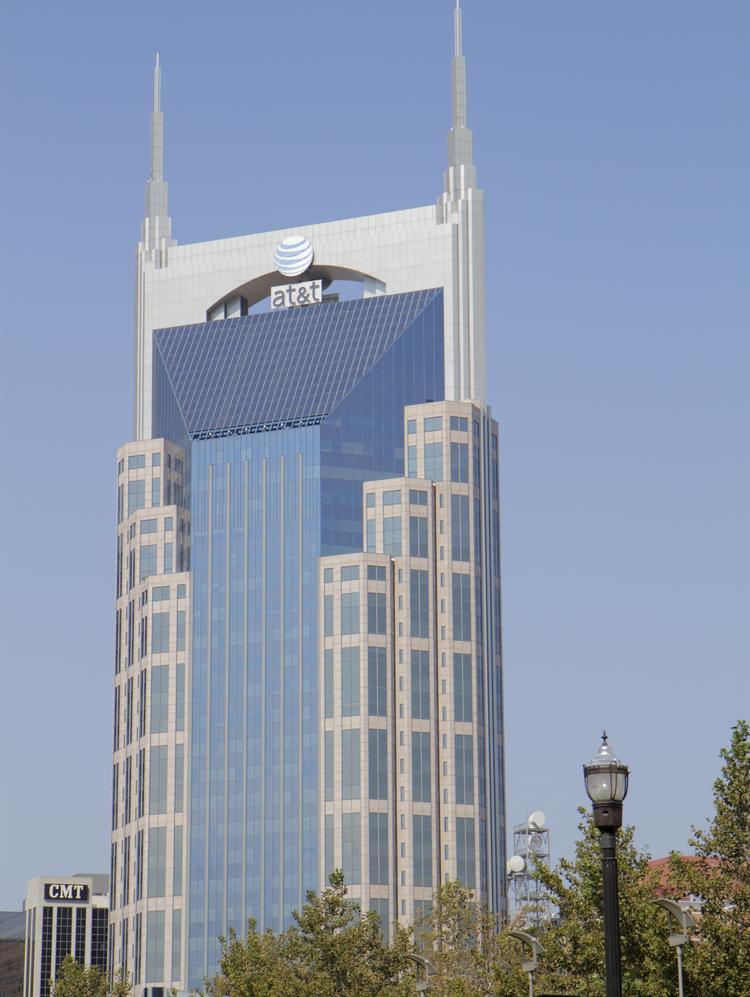 COMPANIES
IN THIS ARTICLE
CBRESeattle, WAReal Estate$21.3BRevenue36,363EmployeesSee full profile Metlife, Inc.New York, NYSee full profile By Adam Sichko and Meg Garner – Nashville Business JournalMar 9, 2020, 10:17am CDT Updated Mar 9, 2020, 1:30pm CDT
See Correction/Clarification at end of article
Nashville's iconic office tower, also the largest in the city, is undergoing additional cleaning after a case of coronavirus was confirmed in the building.
Metro's Public Health Department has confirmed that "an occupant" of the office building has the COVID-19 virus, according to a March 8 notice that building manager CBRE Inc. sent to tenants and posted on the tower's doors.
from – https://www.bizjournals.com/nashville/news/2020/03/09/at-t-tower-closed-after-confirmed-coronavirus-case.html
CBRE Inc.
HERE'S A LINK TO A THREAD THAT IS VERY ILLUMINATING ABOUT CBRE AND HOW THEY TIE IN TO CHINA
Password Hunter02@BenKTallmadgeReplying to @BenKTallmadge2017 Chinese Developer Greenland USA was looking for a buyer for one of its three residential towers at the project it purchased in 2014 for $150M. ChiFi hubby Dick Blum's CBRE is the listing agent. @almostjingo@Avery1776@MischaEDMChinese Investment in LA | Greenland USA | Dalian WandaChinese investment tanked in 2017, but some say that spells opportunity for local players.therealdeal.com3:14 PM · Jan 18, 2019·Twitter for iPhone
Replying to @BenKTallmadgeThe Atlantic Yards scandal involved De Blasio, Clinton cronies & Putin's pal Mikhail Prokhorov: Real estate developer & Dimm Party heavy weight Bruce Ratner is the center figure in the battle over Atlantic Yards.The New Tammany Hall: New York in the Age of Corruption – Judicial WatchDe Blasio, Clinton cronies are carving up the city. Right, developer Bruce Ratner By Micah Morrison In New York City, the controversy plagued Atlantic Yards development appears to be heading for…judicialwatch.org4:14 PM · Jan 18, 2019·Twitter for iPhone
Replying to @BenKTallmadge Hillary Clinton's presidential campaign headquarter was in a Ratner building in Brooklyn. Ratner figured in 1996 Bill Clinton's campaign finance scandal as a guest in the Lincoln Bedroom & at a WH "coffee" event. De Blasio was an early supporter of Ratner's Atlantic Yards bid.
…… IN THE SAME THREAD BUT FARTHER DOWN

Password Hunter02@BenKTallmadge· Clinton & De Blaio pal Bruce Ratner's Atlantic Yard involved a Chinese immigration consulting firm Kunpeng International: @Avery1776@almostjingo@STUinSD@MischaEDMhttps://atlanticyardsreport.blogspot.com/2011/04/kunpeng-consultancy-promoting-ay-to.html
…… IN THE SAME THREAD BUT FARTHER DOWN
2016 Chinese Govt. Owned Greenland NYC Deal Tied To Key Figure In Malaysia 1MBD Scandal Greenland bought its 41% stake in Manhattan's Park Lane Hotel from Jynwel Capital,a firm controlled by Jho Low,who's involved in $1B 1MBD Scandal @Avery1776@MischaEDMGreenland NYC Deal Tied to Figure in 1MDB ScandalChina's Greenland Group bought its 41% stake in Manhattan's Park Lane Hotel from Jho Low's Jynwel Capital following Malaysia's $1 billion 1MDB Fund scandal.mingtiandi.com
LETS NOT FORGET WHO FIENSTIEN HAD IN HER EMPLOYMENT FOR OVER 20 YEARS
THE REAL ESTATE IS IMPORTANT BECAUSE OF SECURITY AND ACCESS. ATT IS A BUILDING THAT WOULD REQUIRE BOTH DUE TO IT BEING A MAJOR TELCOM!!!!!!!!!!!!!!!
BUT THATS NOT ALL FOLKS – ANOTHER TENANT ALSO HAS CHINESE TIES
HANKOOK TIRE AMERICA CORP
REFERANCE From <https://www.bizjournals.com/nashville/news/2020/03/09/at-t-tower-closed-after-confirmed-coronavirus-case.html>
AND THEIR OWN WEBSITE AND BY THE WAY THEY HAVE MULITIPLE LOCATIONS IN CHINA
https://www.hankooktire.com/us/about-hankook-tire/company/global-network.html