China engaged in Bio Warfare against the USA.  The people who authorized PPP money to companies that dealt with China or really any other country were therefore engaging in seditious and may include TREASONOUS activity.  Providing material support to an enemy during a time of war is treason.  Providing material support with public money to other countries can be considered money laundering.  That may be considered sedition outside an authorized declaration of war.
So, the Department of the TREASURY is a seditious and is potentially engaging in TREASON !!!!!!!!!!!!!!!!
Millions Worth of PPP Loans Went to Chinese-Owned Companies, Report Finds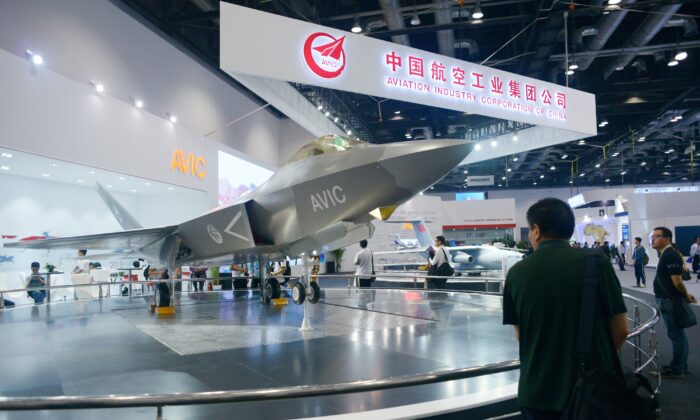 A review of public PPP loan data by consultancy firm Horizon Advisory found that $192 million to $419 million in loans were given to more than 125 Chinese-owned or -invested companies operating in the United States. Many of the loans were substantial, with at least 32 Chinese-owned firms receiving more than $1 million under the program, totaling between $85 million and $180 million, it found.
The recipients included Chinese state-owned enterprises, companies that supported Beijing's military development program, firms identified by the United States as national security threats, and media outlets controlled by the Chinese Communist Party (CCP), the report said. Many were based in critical industries such as aerospace, pharmaceuticals, and semiconductor manufacturing. These are sectors that the CCP has slated for aggressive development to achieve global dominance, with the goal of supplanting competitors in the United States and other countries.
…
The report said that loans went to affiliates of three Chinese companies that featured on a Pentagon list of 20 firms that are owned or controlled by the Chinese military. It found that six recipients were affiliated with state-owned companies that supply arms to China's People's Liberation Army, including Aviation Industry Corp. of China, China Aerospace Science and Industry, and China North Industries Group Corporation (Norinco Group).
Chinese-linked biotech companies were also identified, including California-based Dendreon Pharmaceuticals, which received between $5 million to $10 million in PPP loans. Dendreon is owned by Nanjing Xinbai, a Chinese state-invested company that is controlled by a tech conglomerate with close ties to the CCP.
cont' – from – https://www.theepochtimes.com/millions-worth-of-ppp-loans-went-to-chinese-owned-companies-report-finds_3448076.html#
BIOTECH ?  We have been attacked with a BIO weapon!!!!!!!
Which our DEPARTMENT OF THE TREASURY gave our TAX money to via PPP and in prior to that in 2008 they used Obama's stock market crash to their advantage also.
PPP TAX Payer money's go to who knows who?  I tried to research who got loans and it is NOT public information – why?
When I went to search who got loans, I drilled all the way down to the comma separated value file on the website for the US Treasury.
https://home.treasury.gov/news/press-releases/sm1052
I chose Texas because it's where I live.
Here's an example of the file and the granularity to which it goes.  But it NEVER says the NAME of the business.  Why? Why are we not allowed to know?
Here's a list of companies from the US Dept. of Commerce:
Commerce Department to Add Two Dozen Chinese Companies with Ties to WMD and Military Activities to the Entity List
FOR IMMEDIATE RELEASE
The Department of Commerce's Bureau of Industry and Security (BIS) announced it will add 24 governmental and commercial organizations to the Entity List for engaging in activities contrary to the national security or foreign policy interests of the United States. The entities, based in China, Hong Kong, and the Cayman Islands, represent a significant risk of supporting procurement of items for military end-use in China.
"The new additions to the Entity List demonstrate our commitment to preventing the use of U.S. commodities and technologies in activities that undermine our interests," said Secretary of Commerce Wilbur Ross.
This action will prohibit the export, re-export, or in-country transfer of items subject to the Export Administration Regulations (EAR) to these entities without Department of Commerce authorization.
Pursuant to Section 744.11(b) of the EAR, the Entity List identifies persons or organizations reasonably believed to be involved, or to pose a significant risk of being or becoming involved, in activities contrary to the national security or foreign policy interests of the United States. The EAR imposes additional license requirements on, and limits the availability of most license exceptions for, exports, re-exports, and transfers (in-country) to listed entities.
The 24 entities to be added to the Entity List are:
Beijing Cloudmind Technology Co., Ltd.
Beijing Computational Science Research Center
Beijing Jincheng Huanyu Electronics Co., Ltd.
Center for High Pressure Science and Technology Advanced Research
Chengdu Fine Optical Engineering Research Center
China Jiuyuan Trading Corporation
Cloudminds (Hong Kong) Limited
Cloudminds Inc.
Harbin Chuangyue Technology Co., Ltd.
Harbin Engineering University
Harbin Institute of Technology
Harbin Yun Li Da Technology and Development Co., Ltd.
JCN (HK) Technology Co. Ltd.
K Logistics (China) Limited
Kunhai (Yanjiao) Innovation Research Institute
Peac Institute of Multiscale Science
Qihoo 360 Technology Co. Ltd.
Qihoo 360 Technology Company
Shanghai Nova Instruments Co., Ltd.
Sichuan Dingcheng Material Trade Co., Ltd.
Sichuan Haitian New Technology Group Co. Ltd.
Sichuan Zhonghe Import and Export Trade Co., Ltd.
Skyeye Laser Technology Limited
Zhu Jiejin.
from – https://www.commerce.gov/news/press-releases/2020/05/commerce-department-add-two-dozen-chinese-companies-ties-wmd-and
From the Horizon researchers –from https://www.horizonadvisory.org/paycheckprotection
–they found out about some of the specific companies and they are very concerning:
If the US can lock me up for not paying my taxes or incorrectly reporting them, HOW can they be so accurate about ME, but NOT know that CHINA was getting MY money?