"Saturday, 85 medical personnel sent from the State of Texas is arriving at McAllen Medical for help due to overwhelmed hospitals."
The people in the border towns like McAllen, TX or border areas in California, are paying taxes and the Hospitals there are catering to the rest of the world.  How is this fair to the people in those cities?
The way to handle this is to have the federal government set up hospitals that are for NON CITIZENS.  The citizens of the towns should not have their taxes funding the WORLD HEALTH.
By the way where is the WHO? It is in fact called the WORLD HEALTH ORGANIZATION, isn't it?  So, WHERE is WHO?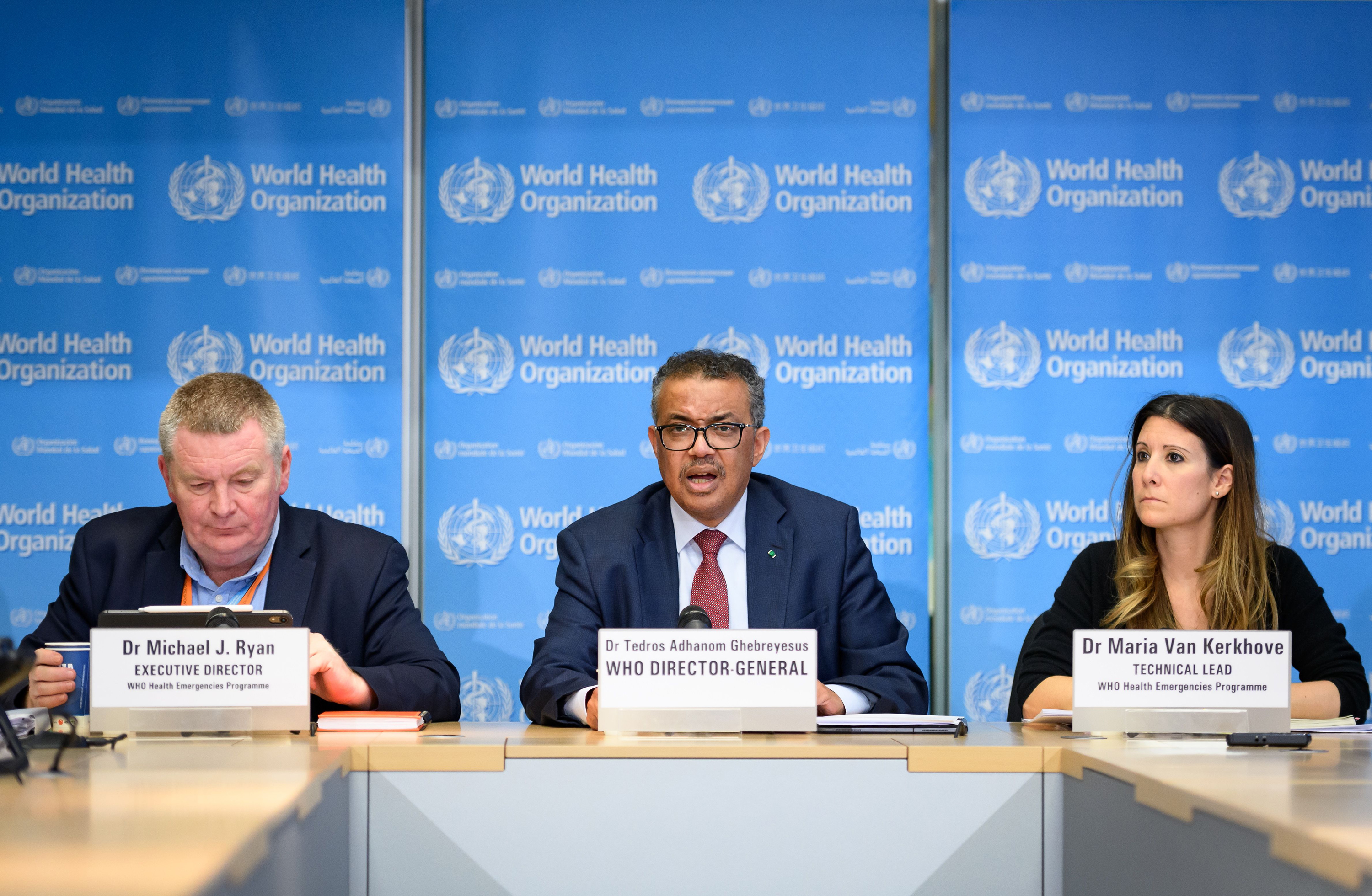 AND since they are no where to be found, then WHY do they exist?
HOW and WHAT do they do?  Really?  effectively – they get money to bloviate and literally DO nothing
WHO – DOes -NOTHING

I agree – WHO – that gets Billions from everywhere SHOULD HELP – but they dont 
Rio Grande Valley hospitals also treating Mexican nationals seeking COVID-19 treatment
by: Sydney Hernandez
Posted:  / Updated: 
MCALLEN, Texas (KVEO) — As hospitals in the Rio Grande Valley remain packed and at capacity, doctors say they are not only treating Rio Grande Valley residents but people who crossed the border seeking medical attention.
"We are giving care to our population, but also to patients from Mexico, by law we must give medical attention to anyone who comes to our hospitals," said Dr. Ivonne Lopez, M.D., Medical Director of McAllen Hospital Group at McAllen Medical Center.
Doctors on the frontline say legally they can not turn someone down for medical treatment.
"By law, if a patient arrives to our hospital, we need to provide all the care that is needed," said Dr. Lopez.
The border is closed to non-essential travel, but according to CBP, "Individuals traveling for medical purposes, such as to receive medical treatment in the United States" is permitted.
You can read more about the border shut down here:
"One of the factors is the border, we in McAllen Medical are receiving many patients from Mexico, they are coming in because their resources over there are also limited so they are coming in to our area seeking medical attention and by law we have to provide it," said Dr. Lopez, "The patients that cross the border say 'we don't have hospital space over there, the oxygen is gone, we don't have medications so we cross the border', that's the situation in the border."
Dr. Ivan Melendez, the Health Authority of Hidalgo County says Mexican nationals are coming due to the lack of medical resources in Mexico.
…..
"Saturday, 85 medical personnel sent from the State of Texas is arriving at McAllen Medical for help due to overwhelmed hospitals."
more – https://www.valleycentral.com/news/local-news/rio-grande-valley-hospitals-also-treating-mexican-nationals-seeking-covid-19-treatment/
People with coronavirus are crossing the US-Mexico border for medical care
(CNN)Chris Van Gorder says he's seeing a telling trend in the hospitals he runs.
Coronavirus patients are showing up in emergency rooms after calling 911 from the US-Mexico border.
"They'll literally come to the border and call an ambulance," says Van Gorder, president and CEO of Scripps Health, a hospital system in southern California.
The rise in ambulance traffic from the border, which several officials described to CNN, is a symptom of the pandemic's spread in the region — and a sign of the many connections between communities in both countries.
"There just is not a wall for viruses at the border," says Josiah Heyman, director of the Center for Inter-American and Border Studies at the University of Texas at El Paso. "The wall is an illusion, because the two sides are really woven together."
An increase in cross-border coronavirus cases, which began getting public attention in May, overwhelmed some California hospitals and spurred the state to create a new patient transfer system to help.
"It's an unprecedented surge across the border," says Carmela Coyle, president and CEO of the California Hospital Association.
In the past five weeks, more than 500 patients have been transferred to hospitals across the state from California's Imperial County, which has the state's highest per capita rate of coronavirus cases — and, according to officials, has seen a large number of patients crossing from Mexico.
But Van Gorder, Coyle and other officials in California say this isn't an immigration issue.
Most of the coronavirus patients crossing the border, they say, are Americans.
In a call with state hospital leaders earlier this month, the head of California's emergency medical services authority, Dr. David Duncan, described the steady stream of patients coming to Imperial County as "gas on the fire."
"We've got this continual flow of Covid coming across the border in the form of US citizens that carry and continue to escalate and fuel the Covid pressures that we see," Duncan said.
Governor Abbott sends five Navy teams throughout Texas to combat COVID-19
---
AUSTIN (WOAI/KABB) – Governor Abbott announced Sunday that the U.S. Department of Defense has sent five U.S. Navy teams to four locations in South and Southwest Texas to help combat the spread of the coronavirus.
 "The support from our federal partners is crucial in our work to mitigate the spread of COVID-19 in our communities throughout Texas," said Governor Abbott. "I am grateful for this ongoing partnership with the Department of Defense and the U.S. Navy, and the State of Texas will continue to utilize every resource available to protect public health and keep Texans in every community safe."
more from – https://news4sanantonio.com/news/local/governor-abbott-sends-five-navy-teams-throughout-texas-to-combat-covid-19