The virus is too complicated to have been a natural occurrence – please see the article about it's DNA here –
"9 FEB 2020 – coronavirus DNA
From  https://txlady706.home.blog/2020/02/09/9-feb-2020-coronavirus-dna/"
They are being imported for what reason?  Who made the decision?  Why are they making decisions to risk the AMERICAN people to this virus that if it gets out of hand can have the potential to mutate quickly.  Then what?  WHO gets to be held accountable?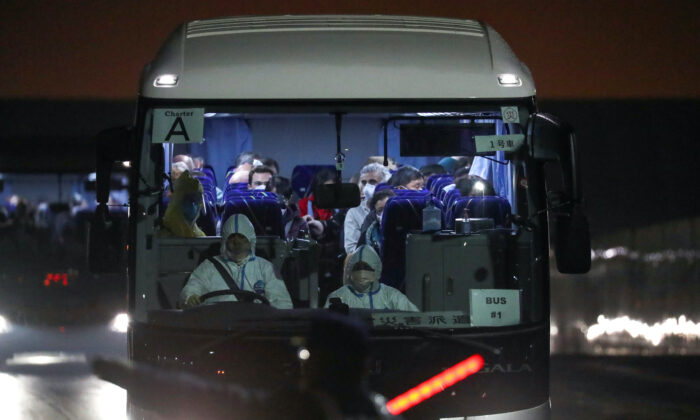 13 American Cruise Evacuees Taken to Nebraska Hospital Over Coronavirus Fears
Several Diamond Princess cruise ship passengers who were described as a "high risk," along with their spouses, were taken to Nebraska, after displaying potential COVID-19 symptoms or testing positive, said state health officials on Monday.
The Americans were taken University of Nebraska Medical Center in Omaha for isolation, said state officials in an afternoon press conference.
Christopher Kratochvil, executive director of clinical research for the Global Center for Health Security at the university, said a total of 13 people were taken to Omaha and described them as "high-risk patients."
"Around 2 or 3 this morning, we were asked to bring individuals who had tested positive or had a high likelihood of testing positive, based on the symptoms they were showing," Kratochvil said.
One of the passengers was taken to a containment unit with symptoms of an undisclosed chronic condition, said Shelly Schwedhelm, the head of Nebraska Medicine's emergency department.
When asked, neither Schwedhelm or the other officials could confirm the number of patients who are being held at the hospital. "They have WiFi, they have TV, they have a small refrigerator," she said of the rooms.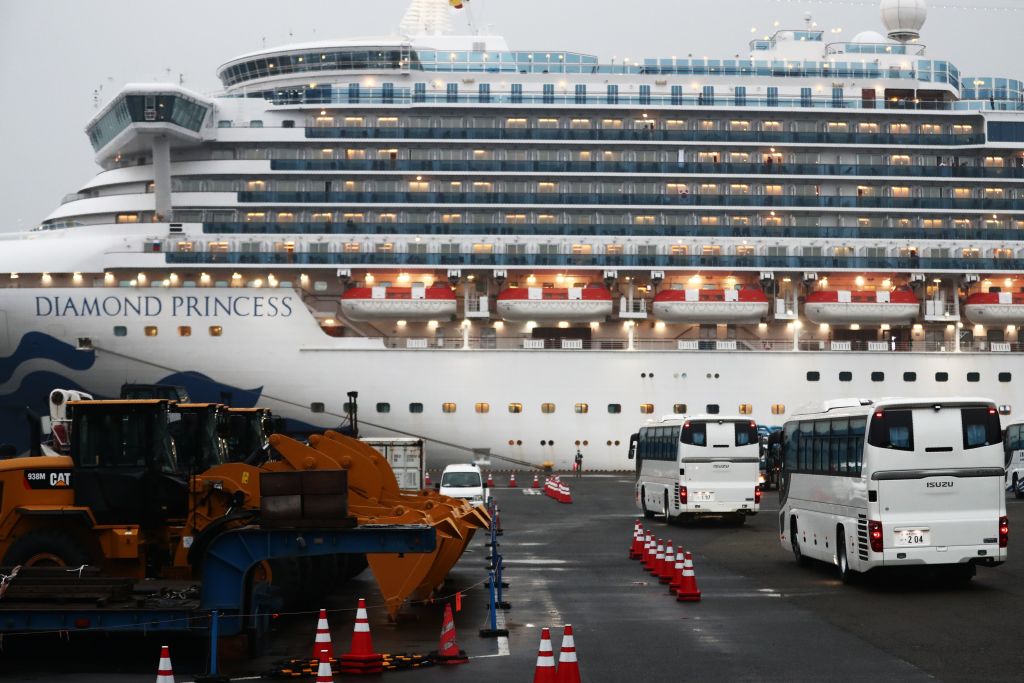 All of the 13 people have been tested, the officials said. "We'll have to decide … whether they will stay in their room" or be let outside, Schwedhelm said, adding that the rooms are separate.
"Those who have tested positive for this novel coronavirus are only showing mild symptoms of the disease," stated a release distributed at the news conference, reported KTIV.
On Monday, Dr. Robert Kadlec, assistant secretary for the federal Office of the Assistant Secretary for Preparedness and Response, confirmed to the Omaha World-Herald that 10 passengers and spouses were taken to the UNMC campus for isolation.
Like other evacuees, they will have to be placed under federal quarantine for 14 days, according to the health officials.
The State Department said that 14 passengers among the more than 300 evacuated from the Diamond Princess cruise ship tested positive for COVID-19, the illness caused by the novel coronavirus, two or three days before.
The virus outbreak on the Carnival Corp.-owned cruise ship is believed to have originated from an elderly Hong Kong man who had tested positive for the virus. Japanese health officials later placed the entire cruise ship under quarantine for two weeks, starting in early February.
But as the days went on, more and more cases of COVID-19 were being confirmed. As of Monday, 454 people were sickened by the mysterious virus on the ship, said Japanese health officials.
VIDEO OF THE DAY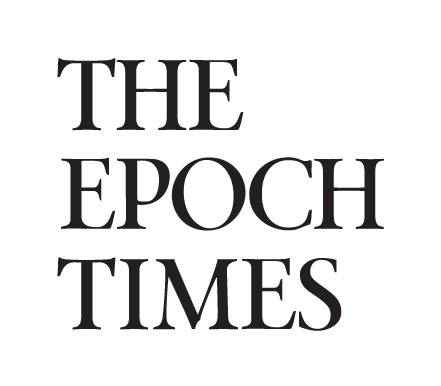 00:0672:27