How is it ok that the lead juror is biased and no one cares?
Should this not be a mistrial then?
Stones attorney –
Former US Attorney Who Oversaw Roger Stone Case Resigns
Jessie Liu supervised the federal prosecutions of several Trump advisers, including Roger Stone, Rick Gates and Michael Flynn.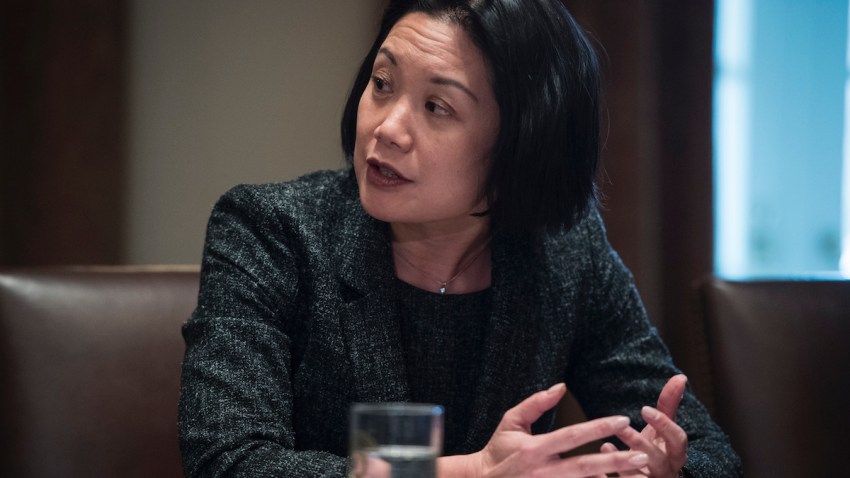 The former U.S. attorney whose office oversaw the Roger Stone prosecution resigned from the Trump administration Wednesday, two days after President Donald Trump abruptly withdrew her nomination for a top job at the Treasury Department, NBC News reported.
Read more
from – https://www.nbcwashington.com/news/national-international/former-us-attorney-who-oversaw-roger-stone-case-resigns/2216173/
————————-me 
Roger Stone Lead Juror Testified She Had No Bias Against Him – But She Attacked Roger Stone on Twitter Shortly After He Was Arrested!
Corrupt Obama-appointed Judge Amy Berman Jackson last week denied Roger Stone's sealed motion for a new trial.
According to the February 5th order issued by Judge Jackson, Roger Stone cited a problem with a juror, however his motion was denied.
On Wednesday it was revealed the jury foreperson, Tomeka Hart, a former Dem Congressional candidate was a rabid Trump-hating left-wing activist.
It gets worse…
Tomeka Hart testified during the jury selection that she had no biases against Roger Stone and that she 'hardly paid attention' to the Russia investigation, but she specifically attacked Stone on Twitter shortly after he was arrested.
The Daily Caller reported:
Hart was interviewed on Nov. 5, 2019 along with a group of other potential jurors. Hart is not identified by name in the transcript (she is referred to as Juror Number 1261), but the description matches her resume. Hart ran for Congress and also served as the foreperson on a grand jury in Tennessee for two years.

"Is there anything about that that affects your ability to judge him fairly and impartially sitting here right now in this courtroom?" Jackson queried.

"Absolutely not," Hart answered.

"What is it that you have read or heard about him?" asked Jackson.

"So nothing that I can recall specifically," Hart replied. "I do watch sometimes paying attention but sometimes in the background CNN."

"So I recall just hearing about him being part of the campaign and some belief or reporting around interaction with the Russian probe and interaction with him and people in the country, but I don't have a whole lot of details. I don't pay that close attention or watch C-SPAN," she continued.
Ms. Hart didn't just attack President Trump and his supporters as racists, she specifically attacked Roger Stone — and she ended up the lead juror on his case.
On January 30, 2019, just days after Roger Stone was arrested by the FBI (with CNN in tow) Tomeka Hart retweeted a tweet from Bakari Sellers attacking Roger Stone
BREAKING: Here is the Roger Stone jury foreman retweeting a blatantly anti-Roger Stone tweet from the time of his arrest

The fact that she mentioned him by name shows her anti-Trump bias extended to Stone, mocked his supporters, and directly contradicts her impartiality
2,148 people are talking about this
Not only did demon judge Amy Berman Jackson allow the jury to be stacked with rabid leftists, the media never bothered to report on the biased jurors!
The jury, with Tomeka Hart in the lead, convicted Roger Stone in November on all seven counts.
Fox News' Ed Henry reported: "Stone's camp just put out a statement to Griff Jenkins are diligently reviewing the new information to determine any appropriate next steps."
from – https://www.thegatewaypundit.com/2020/02/roger-stone-lead-juror-testified-she-had-no-bias-against-him-but-she-attacked-roger-stone-on-twitter-shortly-after-he-was-arrested/