A cookie is sweet but FINGERPRINTS are intelligent markers of information and they are tracking your computer "personality"
I don't see why they would want this, but they are tracking EVERYTHING now
Mozilla to Block Fingerprinters by Default in Firefox 72
November 25, 2019
02:03 PM

As part of its Enhanced Tracking Protection feature, Mozilla is planning on blocking Fingerprinters by default in Firefox 72, which is slated to be released in January 2020.
Fingerprinters are a tracking method that allows a company to track you based on characteristics of your computer rather than through tracking cookies.
It does this by building a profile of your device based on its characteristics such as the screen resolution, the browser you use, timezone, language, installed extensions, the installed fonts, and your operating system.
All of this information is compiled into a unique fingerprint that can be used to track you through the different sites you visit on the Internet.
Starting with Firefox 72, the browser will automatically block Fingerprinters on any sites that you visit through its Enhanced Tracking Protection feature.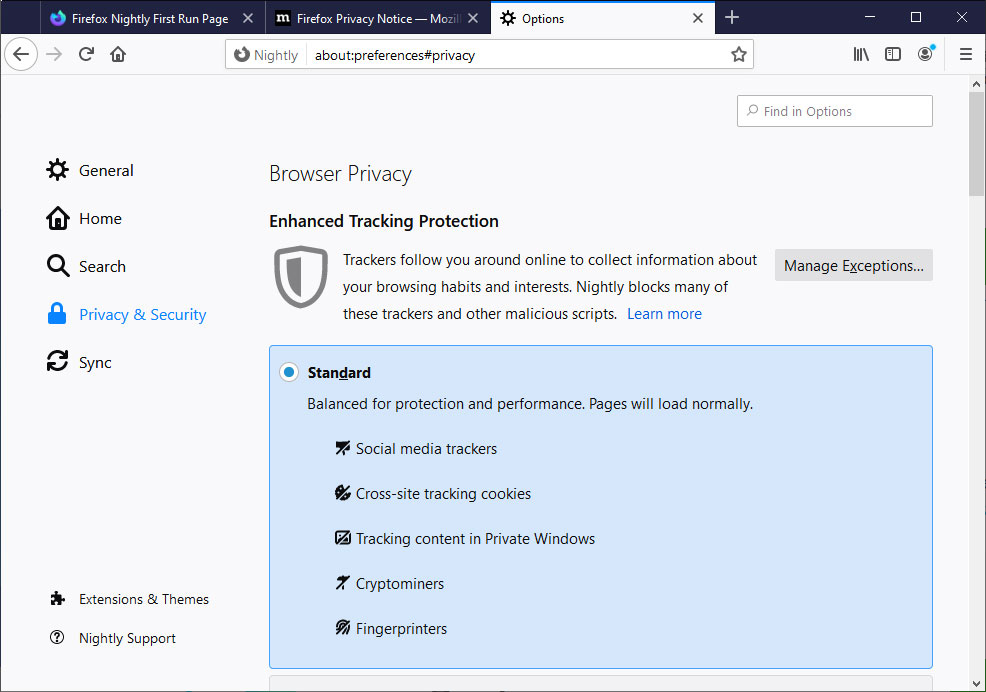 If you do not want to wait and wish to block Fingerprinters now, you can enable it by using the Custom setting in Firefox's Enhanced Tracking Protection.
To enable fingerprinter blocking in the current version of Firefox, perform these steps:
Click on the Firefox menu and select Options.
Click Privacy & Security.
Set Enhanced Tracking Protection to Custom
Put a checkmark in Fingerprinters.

Firefox Custom settings

You can now close the Firefox settings tab.
It is important to note that enabling Fingerprinter blocking could cause issues with sites that utilize them. This includes the page not displaying properly or trouble interactive with it.
H/T Techdows.com
from:
https://www.bleepingcomputer.com/news/security/mozilla-to-block-fingerprinters-by-default-in-firefox-72/