Islam is an affront to civility and femininity.  Women are treated horribly and poor women even worse.  Advancement of a civilization can be somewhat gauged by the way they care for the ones less fortunate or meekest among them.  In the Middle East we see staggering barbarism and a backwardness that precedes Biblical times.  They murder children and force enslavement. The Bible helped to make it wrong, however, not all believe it is and Islam is on the rise.  Has the middle east advanced?  What have THEY created?
The majority of innovation in the ME comes from a tiny Israel, where medicine and technology are part of our current modernity.  The only technology coming out of the Islamic Theocracy seems to be the type that is either stolen or for use of waging WAR.  Is that all Islam TEACHES as a virtue?  WAR?  Yet, even war should have a premise.  What is the premise for which WAR is the pinnacle of virtue for a Muslim?  Does war have purpose?  To what END?  What ENDS WAR?  What is then the definition of peace, as Islam recognizes it?
I have never gotten a coherent reply to this question.  Once, someone said when the whole world in under the Caliph.  Yet, when I look around, there are a few places that are 100 percent Islamic, yet they still wage jihad against one another.  So, what is PEACE in terms of Islam?
I went undercover to expose Iraq's secret sex trade, and what I discovered shocked me to my core
I still can't reveal who I am, and I won't be able to return to the country for a while. But when I think about the awful things I witnessed, I know revealing the truth was worth it
"Would you be willing to find me a younger girl – perhaps around 12?"
I can't believe the words that are coming out of my mouth. I'm in the heart of Baghdad and the man in front of me is a well-respected Shia sheikh who runs a marriage office that advertises religious weddings. What he doesn't advertise is that he can also perform muta'a marriages – temporary "pleasure marriages", which ensure that sex with young girls is halaal, or permissible according to Islam. I've heard rumours that he is willing to use this religious loophole to organise prostitution with girls as young as 12.
The sheikh has no idea that I'm a journalist from BBC News Arabic. He thinks that I'm an Iraqi dentist, in town from London and looking for a young girl to make my business trip more enjoyable. With no knowledge that my hidden camera is rolling, he is more than happy to find me a 12-year-old temporary bride – for a fee, of course.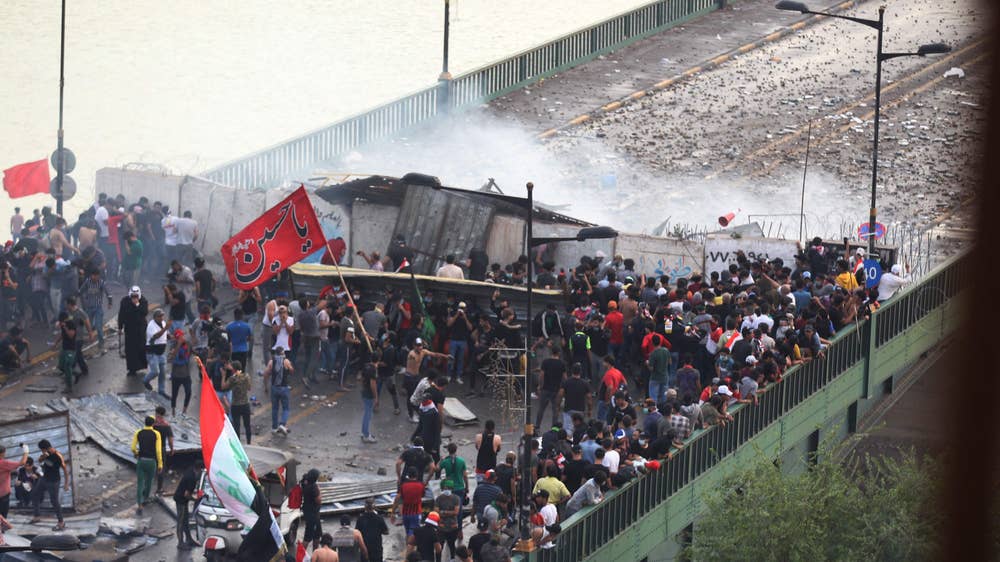 "What happens if I hurt her?" I ask, wanting to see how he responds to the idea that a grown man like myself could cause physical and psychological harm to a young girl. My secret camera is cupped in my hand, pointed directly at his face. I lean back in my chair feigning nonchalance. "Don't take her virginity, but [penetrating her] from behind is fine," he responds. "If she gets hurt, that is between you and her if she can take the pain or not."
After the sheikh gives me some more advice – whatever you do, don't meet her family. Don't let them know where you live. In fact, a girl without family is better, you'll have fewer problems that way – I leave his office.
I can't believe what I've heard.
As our year-long investigation goes on to reveal, he's not the only cleric offering such services. After dozens of meetings and repeated undercover filming sessions, I gather iron-clad proof that religious clerics, some of the most powerful people in Iraq, are not only allowing but encouraging underage prostitution with some of Iraq's most vulnerable girls.
I was familiar with the concept of temporary marriages, and unfortunately child marriage is not uncommon in certain countries in the Middle East, including Iraq. But what really shocks me is discovering there are men who combine the two, preying on girls and young women displaced by the fighting in Mosul or who have fled their own abusive families, only to then cast them off in the street afterwards. That, and that the powerful forces orchestrating this underage sex trade hold such influential positions in society.
If anyone finds out what I'm doing, I thought, I'm a dead man.
I managed to leave Iraq without blowing the BBC's cover, or having to hand over our footage to security officers. Now it was time to put the videos together with testimonies from the victims and wait for the film, Undercover With the Clerics: Iraq's Secret Sex Trade to come out. The women and girls had experienced such horrors it defies description. We wondered, would there be repercussions for our team – or worse, for our sources who we'd fought so hard to protect? Could the film finally force some accountability onto the corrupt clerics, and put an end to their disgusting dealings? Could it even change someone's life?
I was curious about the response, particularly from people inside Iraq. A few days later, I was scrolling through some of the YouTube comments on the Arabic-language version. One in particular caught my eye: "Come to the demonstration in Tahrir Square," it said, seeming to address anyone who was watching. "Tomorrow we demand an end to these corrupt religious leaders in power."
I still can't reveal who I am, and I won't be able to go back to Iraq for a while. But when I think about the sheikh, offering to pimp a child out to me, and the look in the eyes of the women BBC Arabic spoke to, it doesn't matter. It was all worth it to bring the truth to light.
The author is an undercover BBC reporter. Their name has been omitted for personal protection
'Undercover With the Clerics: Iraq's Secret Sex Trade' is available on BBC iPlayer until 12 December​
from
https://www.independent.co.uk/voices/iraq-secret-sex-trade-child-trafficking-clerics-bbc-a9211111.html